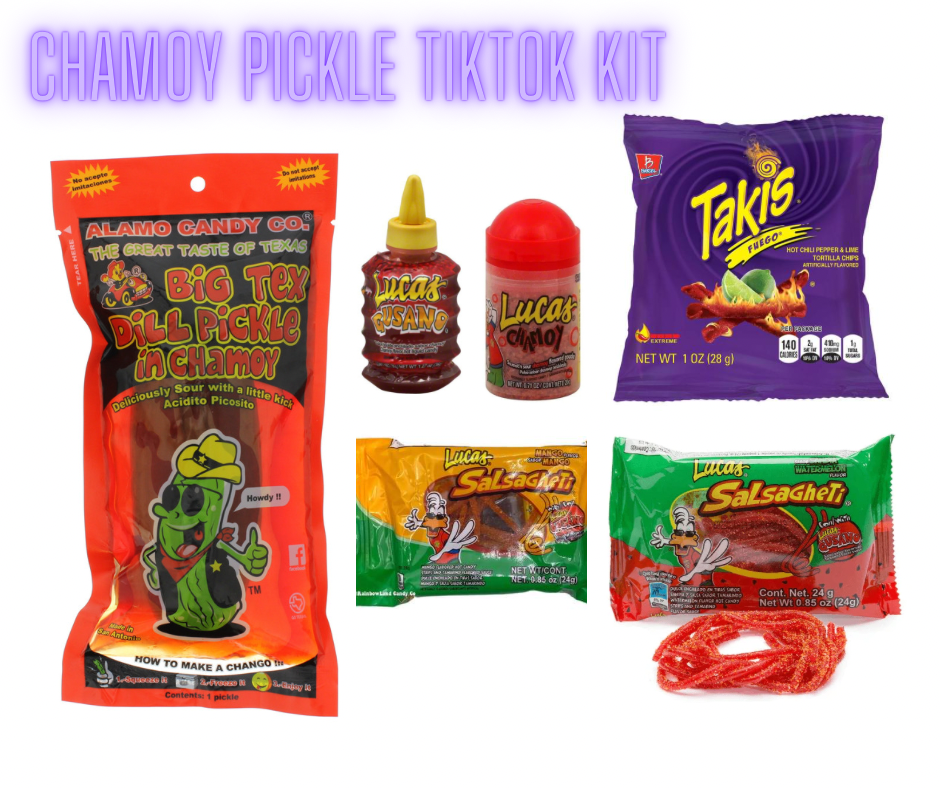 This fun trending kit includes:
-Chamoy Pickle
-Lucas Chamoy Powder
-Lucas Gusano Chamoy
-Watermelon Salsaghetti 
-Mango Salsaghetti
-Takis
10 out of 10! It was my first time trying it, and it was so amazing. I would for sure get it again. Thanks to Envy By Alisa for such an experience and alsoputting extra goodies inside the box for me:)
Chamoy pickle kit
Hi, I have ordered the chamoy pickle kit a couple weeks ago now and it still hasn't arrived.
Amazing extra gifts with this delivery!
Though I did not like the combination, I enjoyed trying it! The pickle was fresh and ready for me! I received everything I needed with extra extra Chamoy sauce which I did like the taste of! And was so sweet of her to add extras! She sent a little bag of candy too which was so sweet and delicious, my family shared together! Highly recommend ordering from her if you're interested in the challenge!!!!
Great snack
Kit comes with everything needed. It taste great